Denver, CO: In continuation of Zen'd Out Couples Massage Spa's commitment to offering premium services to its clients and making it easier for them to interact with staff, they have launched a new website designed by Media Saga Social SEO. It is easy to use, well-formatted for easier navigation, improved security, and loads faster. Also, the spa's contacts and booking options are well displayed, giving interested clients an easier time scheduling their next massage session or talking to one of the licensed massage therapists. 
Besides the new and revamped website, Zen'd Out Massage Spa offers luxurious offerings such as relaxing massage experiences for couples. Depending on their preferences, couples can choose between hot stone and Swedish massage modalities. The ultimate romantic spa experience also comes with complimentary champagne and chocolates.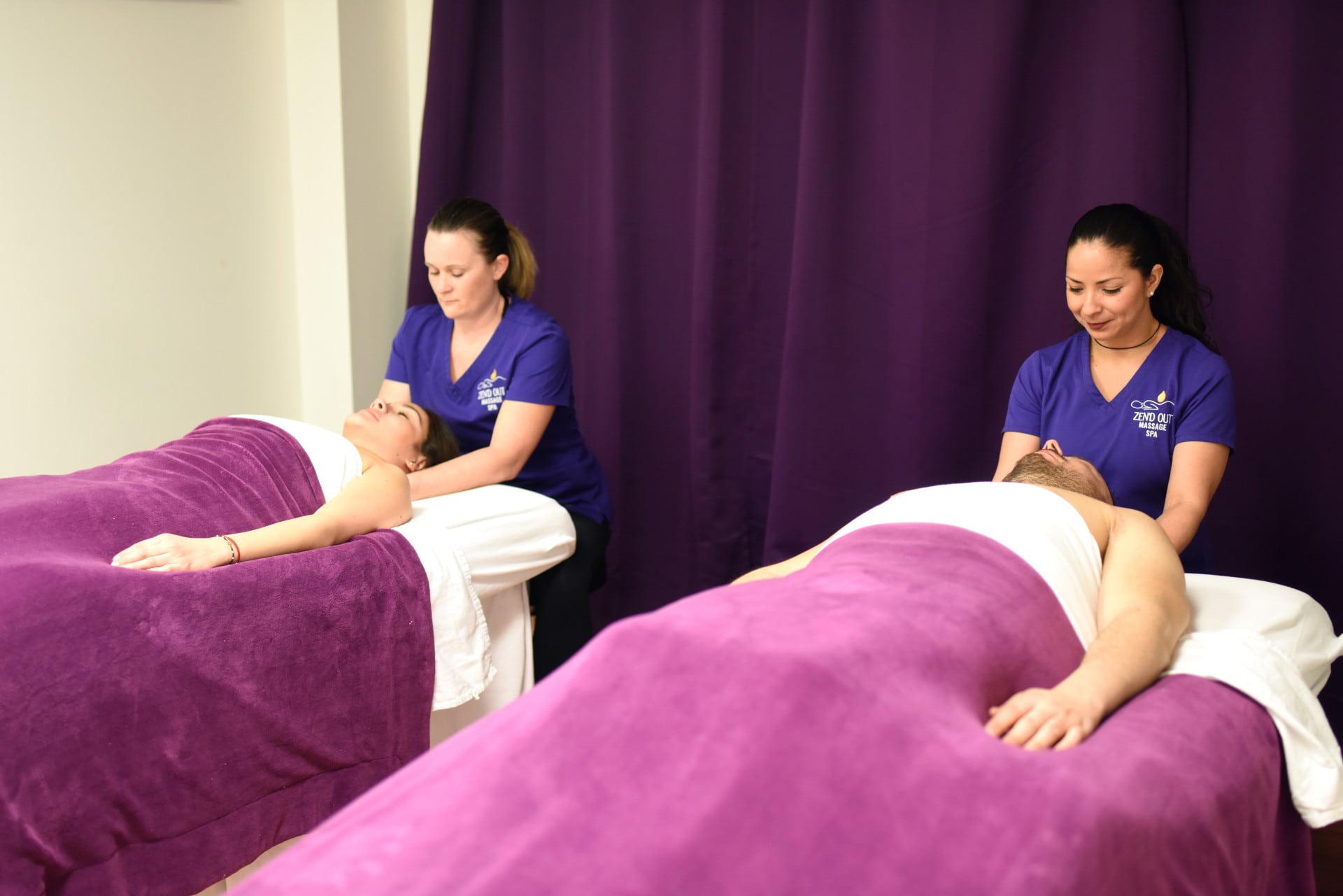 Speaking about the couple massage, one client noted: "My husband and I celebrated our anniversary with a couples' massage. I am also 25 weeks pregnant. Everyone was very friendly, inviting, and relaxing. Our therapists did an outstanding job. My prenatal massage was relaxing, and my therapist took special care to be sure I was very comfortable. We had a truly wonderful experience and would love to visit again. HIGHLY recommend!!!"
Zen'd Out Couples Massage Spa also offers personalized packages for single clients, helping them to keep their bodies and minds running smoothly. Depending on the client's condition, the massage therapist may evaluate the painful areas and how much pressure they need to feel good. Some options include Swedish massage to rejuvenate internal systems, trigger points massage, and sports massage (for those active in sports). The feel-good sessions can also last from 60 minutes to 2 hours, depending on their package.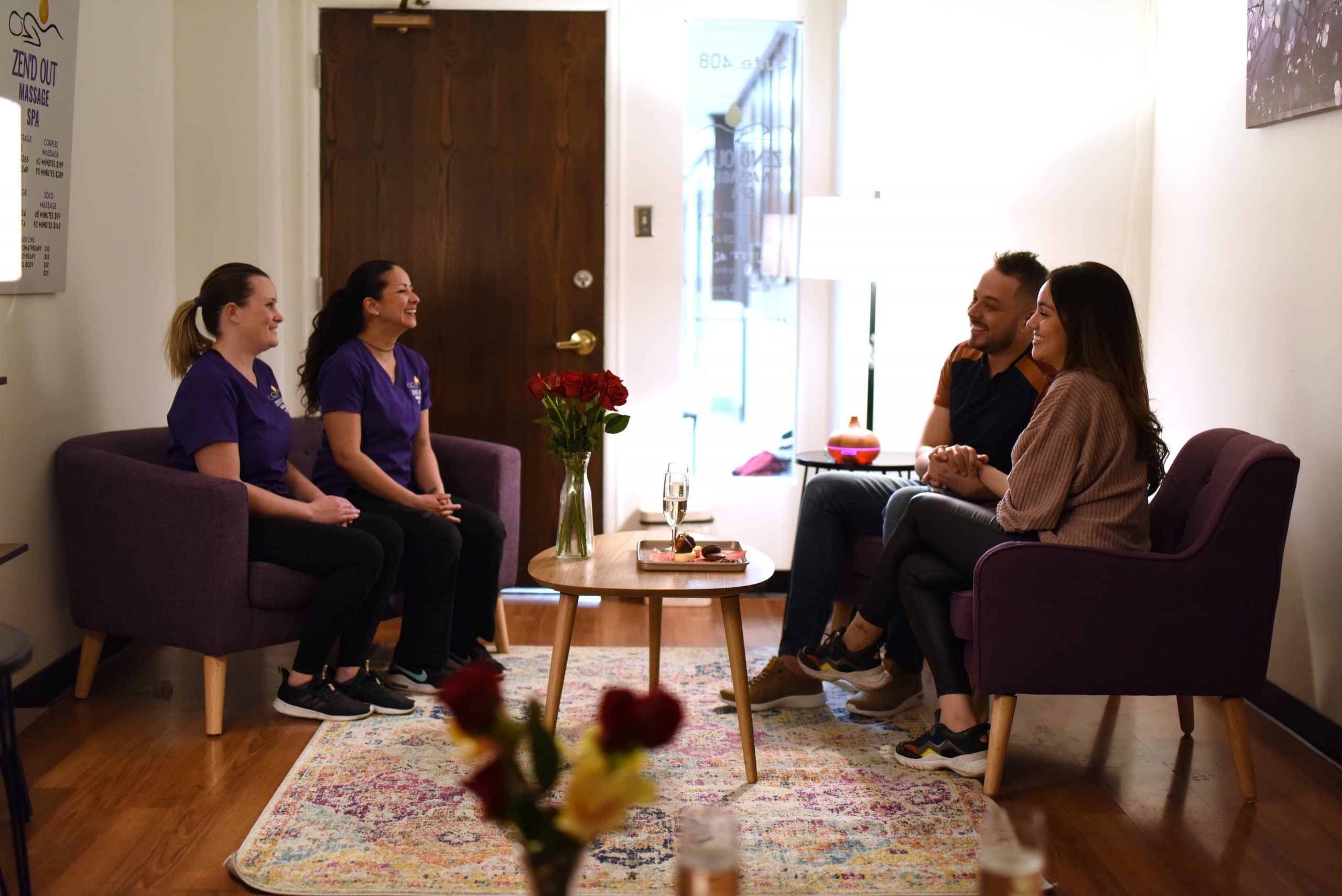 Apart from general relaxation services, Zen'd Out Couples Massage Spa offers deep tissue massages to help clients heal from injuries and alleviate inflammation and pain. To break up the muscle adhesions and restore circulation to the damaged tissues, the licensed and skilled therapists use firm pressure coupled with slow strokes to rub the connective tissue and deep layers of the muscles.
The spa also offers facial treatments, chair massages, hot stone, and reflexology massages. Each treatment is purely manual, as the spa understands that the hands are the best tools for releasing tension. Apart from not using devices, all therapists are highly trained in high-performance massage techniques.
Zen'd Out Couples Massage Spa is located at 1143 Auraria Pkwy #203B, Denver, CO, 80204, US. Clients interested in massages and wellness treatments can contact the spa at 303-345-3700. Visit the new website for more information.
Media Contact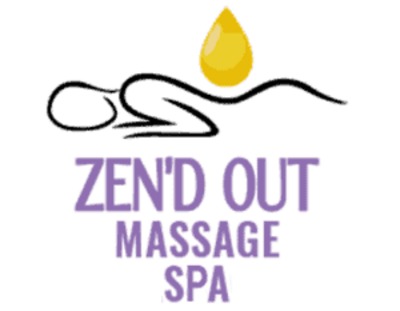 Company Name
Zen'd Out Couples Massage Spa
Contact Name
Maria Acuna
Phone
303-345-3700
Address
1143 Auraria Pkwy #203B
City
Denver
State
CO
Postal Code
80204
Country
United States
Website
https://www.zendoutmassage.com/