WINNIPEG, Manitoba:  At Mike Furniture Restoration, the staff is starting the new year with pride in a job well done.  Actually, many jobs!  The business, which is 100% dedicated to furniture repairs, has maintained its five-star rating on Google for another trip around the sun.  
Since opening Mike Furniture Restoration in 2015, Michael Linetsky has always known that he offers superior craftsmanship and customer service.  With many years of experience in the furniture restoration industry, his diverse skill set and attention to detail ensure that every piece of furniture he touches is not only repaired but also enhanced.  That being said, it's nice to get some online recognition through five-star reviews.  "Mike does amazing work," reads the most recent review.  "You can trust him to make your cherished pieces new again."
Mike Furniture Restoration fixes and restores all styles and ages of furniture—antique, contemporary, wooden, upholstered, and more.  Services offered include wooden furniture repair, antique furniture repair and restoration, furniture refinishing, soft furniture upholstery repairs and restoration, commercial furniture repair, and marine and RV services.  If you're not sure whether or not it's worth repairing your furniture, Linetsky will be more than happy to give you an honest assessment.  
While pricing is based on the materials and labour involved for each individual project, Linetsky aims to keep his rates fair.  "We offer competitive prices on expert repairs," he says.  "If you live in Winnipeg or the surrounding area, we can help you restore your furniture without spending a fortune."  
Some of Linetsky's favourite projects involve furniture pieces that are nostalgic or sentimental for the owners.  For him, there's nothing more satisfying than returning a restored piece of furniture to someone he knows will find joy and satisfaction in using it for many more years.  
For more information about Mike Furniture Restoration and the services it provides, visit https://mikefurniturerestoration.com.
https://mikefurniturerestoration.com/2023/01/13/winnipeg-furniture-repair-business-garners-outstanding-reviews/
Media Contact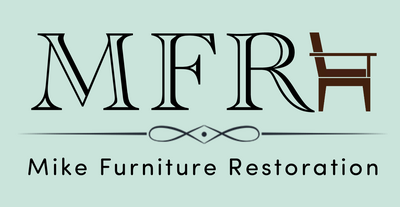 Company Name
Mike Furniture Restoration
Contact Name
Michael Linetsky
Phone
1-204-899-0672
Address
258 Oakdale Dr
City
Winnipeg
State
Manitoba
Postal Code
R3R 0Z8
Country
Canada
Website
https://mikefurniturerestoration.com/