Get Invisalign From Pesh Orthodontics, Murrieta
Murieta, CA – People who suffer from common orthodontic problems which have affected their smiles and self-esteem can take a positive step towards correcting the problem by visiting Pesh Orthodontics, Murrieta. This specialty practice is one of the leading orthodontic specialty practices in the area and is focused on creating a fun, comfortable, clean, hygienic, and welcoming environment for each patient.
Each customer that visits their specialty dental practice will have access to personalized orthodontic care and treatment solutions aimed at getting them the desired results. Dr. Shawn Pesh is the founder/orthodontist at Pesh Orthodontics, Murrieta and his team offers Invisalign clear aligners to customers who suffer from common orthodontic problems like crowded teeth, gapped teeth, misaligned teeth or malocclusions, and more.
When describing their Murrieta Invisalign services aimed at addressing common orthodontic problems, Dr. Pesh said, "Invisalign is a little different from traditional braces. With Invisalign, you will wear removable clear aligners that cover your top and bottom teeth completely. You will have a team of people, including myself as your orthodontist and my orthodontic lab technicians, map out exactly how your teeth will move to reach the final goal. Next, the aligners are created. Each aligner sequentially moves your teeth less than a half millimeter at a time. This happens when customers place their aligners over their teeth which then places pressure on the teeth and their periodontal ligaments which then activates tooth movement. Cells called osteoclasts and osteoblasts are signaled to then help breakdown and rebuild bone as your teeth move."
Patients who come into the orthodontist's office can rest assured that they will enjoy a one-on-one session with the Dr. Pesh where he and his team will review more details about the Invisalign clear aligner system, its benefits, and whether they are a good candidate for orthodontic therapy with clear aligners. Only customers who are deemed to be the right fit for clear aligner therapy are recommended to wear their Pesh Orthodontics, Murrieta customized Invisalign for at least 22 hours a day to improve the predictability of amazing results. During the consultation appointment, customers will be given ample opportunity to ask all of the questions that they may have on their minds regarding orthodontic treatment procedures.
Other Orthodontic Services Offered At Pesh Orthodontics, Murrieta
Pesh Orthodontics, Murrieta also offers metal Carriere® SLX and clear Carriere® SLX 3D self-ligating braces systems that are designed to help patients correct a wide range of orthodontic problems including underbites, overbites, and crossbites. Dr. Shawn Pesh is a certified orthodontic specialist who also offers early orthodontic treatment to children above the age of 7. Patients can also visit the orthodontic office to get retainers which are made of thin and flexible materials that protect the teeth and keep them in alignment.
About Pesh Orthodontics, Murrieta
Pesh Orthodontics, Murrieta is located at 41011 California Oaks Rd, Ste 201, Murrieta, CA 92562. Please visit them or call 951-698-8200 to schedule an appointment. For more information, visit their website.
Media Contact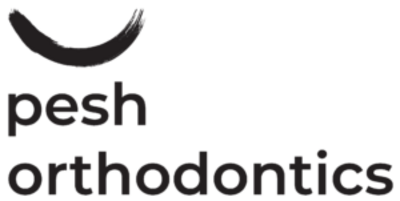 Company Name
Pesh Orthodontics, Murrieta
Contact Name
Shawn Pesh, DDS, MS
Phone
951-698-8200
Address
41011 California Oaks Rd, Ste 201
City
Murrieta
State
CA
Country
United States
Website
https://peshorthodontics.com/