Why You Should Choose Direct Care With Partida Corona Medical Center
Las Vegas, NV – The human body is susceptible to a wide range of health problems, most of which are treatable, curable, or manageable when diagnosed and addressed early. This is why Partida Corona Medical Center is proud to offer Las Vegas direct primary care services.
"It is the purpose of primary care to aid in the understanding of these disease processes and come up with effective treatment plans. Many diseases initially present themselves with minor symptoms and if diagnosed early, can be limited in the damage they do to the patient. This is the case with hypertension (high blood pressure), diabetes, high cholesterol, thyroid disease, and many autoimmune diseases (such as Lupus, rheumatoid arthritis, psoriasis, etc.)," said the facility's Dr. Jose Maria Partida Corona M.D.
At the Partida Corona Medical Center, the medical professionals work closely with each patient to ensure that they get the attention needed to diagnose and treat a vast majority of the health issues presented. The direct primary care center is proud to have incorporated some of the latest and advanced diagnostic equipment into its practice to ensure that patients have access to the highest quality medical services. Patients will have access to an in-house lab drawing, various CLIA-waived laboratory testing as well as spirometry, EKG, and ultrasound for the whole body and vascular examinations. Through the application of these diagnostic services, patients stand a better chance of avoiding hospitalization while living a healthy and promising life.
Patients who choose the Partida Corona Medical Center can rest assured that they will enjoy a simple, affordable, and clear membership plan and pricing of $75 a month. They will also be made aware of pricing for additional services upfront to help them prepare their finances more efficiently in advance. Patients at the Partida Corona Medical Center will have access to extended, relaxing office visits where their specific medical needs are prioritized.
Partida Corona Medical Center also offers services like chronic care management for common conditions like diabetes, HTN, COPD, cardiovascular diseases, hyperlipidemia, etc. Patients can also sign up for the Partida Corona Medical Center Las Vegas immigration exam when needed.
The Partida Corona Medical Center is located at 2950 E Flamingo Rd Suite E, Las Vegas, NV 89121 and can be reached via phone at 702-565-6004. For more information, visit their website.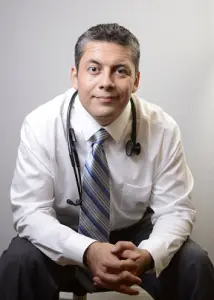 Media Contact

Company Name
Partida Corona Medical Center
Contact Name
Dr. Jose Maria Partida Corona M.D.
Phone
702-565-6004
Address
2950 E Flamingo Rd Suite E
City
Las Vegas
State
NV
Country
United States
Website
https://partidacorona.com/