Buffalo, NY – Montondo Trailer LLC has announced the expansion of their high-quality restroom trailer lineup. The new lineup provides customers with a broader range of options to choose from. The company's announcement comes with a guarantee that they have gone the extra mile to ensure that the new line of products beat their existing offerings, which have been applauded for their quality, design, and build. This announcement demonstrates the company's commitment to improving its products and providing customers with the best possible experience. It also reflects their dedication to staying competitive in the market by offering a wider range of options to cater to the varying needs of their customers.
Announcing the expanded product line, the company's spokesperson noted that customers can now purchase a variety of new and used restroom trailers easily by browsing through their inventory to choose what best suits their needs.
Speaking on the quality time, materials, experience, and expertise that has gone into the new line of products, the company's founder, Jack Montondo, said: "Both Luxury and Commercial Restroom Trailers are made with commercial grade materials that can withstand heavy traffic or tough weather conditions. Whether you would like one stall or fourteen stalls, Montondo Trailer can make your Custom Restroom Trailer fit to whatever specifications that you provide. Our Commercial Restroom Trailer excels at being both cost-effective and durable at the same exact time, while being able to handle any amount of high foot traffic that it may experience."
The founder added that their luxury restroom trailers are built to be customized, which means owners can decorate them in any type of vanity color that best suits their needs. In addition, owners can customize the interior to meet their taste, whether they're planning to host guests or are planning a camping experience.
People looking to buy restroom trailers in Buffalo, NY, and the surrounding areas can trust the team at Montondo Trailer LLC to deliver high-quality products to specification. The company also provides custom trailer-build services to clients.
Prospective clients seeking to create bespoke trailers can rely on the company's committed team, who are eager to understand their unique requirements, preferences, and budget. After a comprehensive consultation and mutual agreement, the team will collaborate with their in-house design engineers to assess the supplied schematics and meticulously craft an exact replica, adhering to every detail as per the specifications.
Montondo Trailer LLC is proud of its trailer product lineup and encourages interested customers to visit their website to learn more about each of the products offered. Their inventory includes a range of restroom trailers, shower trailers, laundry trailers, bunkhouse trailers, decontamination trailers, and combination trailers.
Montondo Trailer LLC is available to discuss custom trailer designs, floorplans, and builds. They can be reached via phone at 866-902-4715. Visit their website for more information. The custom trailer builder's office is located at 1800 Broadway, Unit 4C, Buffalo, NY 14212 US.
Media Contact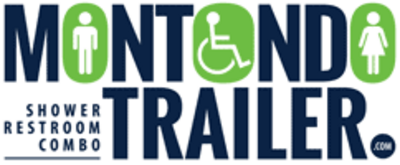 Company Name
Montondo Trailer LLC
Contact Name
Jack Montondo
Phone
866-902-4715
Address
1800 Broadway, Unit 4C
City
Buffalo
State
NY
Postal Code
14212
Country
United States
Website
https://montondotrailer.com/