Amesbury, MA – In an ever-changing digital landscape, Integrated Digital Strategies provides franchisors, franchisees, and B2B professionals with innovative digital marketing solutions tailored to their business goals to solve their needs. The company's scalable solutions are highly focused on the convergence of social, content, search, mobile, and local marketing for businesses in the healthcare, technology, and service industries. 
The digital marketing services are performed by a team of highly motivated, qualified, and experienced professionals passionate about helping brands grow. To keep up with their needs, the team is dedicated to listening to their clients to discover the best collection of products and services that would help them retain existing customers, attract new ones, improve traffic, increase sales, or acquire new business. Whether a business owner needs to optimize existing content, build a new website, launch a campaign, or evaluate existing content, the team provides services that amplify their voice while describing their unique qualities. 
For any franchise to grow, it needs great content that speaks to the new/current customers, offers solutions to their problems, or makes their lives easier. The content team at Integrated Digital Strategies has years of experience writing for a range of brands and can capture a business owner's unique vision and voice. They first start by developing personas before creating a content calendar that includes topics/information for blogs, eBooks, whitepapers, and downloadable material. With well-thought-out content, the digital team performs pay-per-click (PPC) advertising using Search Engine Marketing (SEM). They can also use display advertising, video placement, retargeting, campaign & lead tracking, and landing pages. 
At Integrated Digital Strategies, the franchise's Search Engine Optimization (SEO) specialists use every tool to optimize clients' websites and other digital content. They implement white-hat franchise SEO to appeal to search engines and people to create long-term rankings for keywords. They focus on content optimization, hyper-local & geotargeting, metadata/search appearance, keyword research/rankings, link building, guest posting, and site audits/evaluations. Alongside their SEO services, the website designers create great-looking and high-performing websites needed to expand a brand. They redesign an existing website, develop effective landing pages, and create mobile-ready/highly responsive websites. 
Additionally, Integrated Digital Strategies helps business owners manage their social media and online reputations to present their most authentic selves to potential customers. Their social media marketing service includes organic campaigns, follower development, paid campaigns, and social page optimization. The company also offers sales consulting, video production services, product marketing, brand building, online event marketing, analytics, and competitive analysis. 
While the internet is complex and dynamic, the team is committed to staying up to date with the new guidelines/requirements to provide custom-designed solutions for every business. To check Integrated Digital Strategies, visit their website or call (855) 256-2635 to request an appointment. They're located at 6 Chestnut Street Suite 210, Amesbury, Massachusetts, 01913, US. 
Media Contact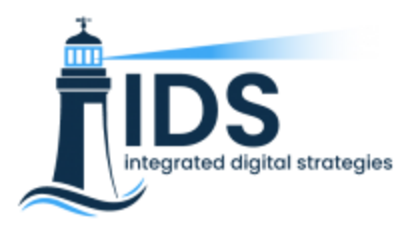 Company Name
Integrated Digital Strategies
Contact Name
Steve Galligan
Phone
(855) 256-2635
Address
6 Chestnut Street Suite 210
City
Amesbury
State
Massachusetts
Postal Code
01913
Country
United States
Website
https://www.idigitalstrategies.com/