Tempe, AZ – Making the switch to solar power is a great way to help the environment and save money on energy bills. As the cost of traditional energy sources continues to rise, solar power is becoming an increasingly popular option for homeowners. Solar panel systems have decreased in price significantly in recent years, making them a more realistic option for many people. Tax credits and other incentives have also made solar power more attractive and affordable, making it one of the fastest-growing energy sources in the United States.
One company that makes the switch to solar a breeze is Kayo Energy. Based in Tempe, AZ, Kayo Energy is a fully integrated residential energy solutions company with an experienced team of solar experts who have sold and installed over 100,000,000 watts of solar power. Each member of the team lives by the company's slogan, "Do Good. Save Money." Not only do they help their clients save money on energy bills, but they also aim to provide them with a world-class experience.
This solar energy company has a simple process for going solar: After an initial consultation, the team creates a custom solar system that is designed to maximize savings. They then take care of all the permits and paperwork required by local utilities and cities. The final step is the installation of the system, which is carried out by highly trained professionals. After that, all a client needs to do is sit back and enjoy a comfortable home environment that saves them money.
Kayo Energy offers a number of flexible options for financing solar panel systems, making it easy for anyone to switch to solar. Solar loans are a popular option, as they provide low monthly payments that are often lower than a client's current energy bill. There is also no upfront cost, and clients can benefit from tax credits and other incentives. Another financing option is a solar lease, which allows clients to lease a solar system with no upfront cost and low monthly payments. Those who want to own their solar system outright can do so with Kayo Energy's solar purchase option. This option provides the most savings in the long run, as there are no monthly payments, and clients can also take advantage of tax credits and other incentives. All these options come with product & workmanship warranties and maintenance packages to ensure everyone has a worry-free experience.
Giving back to the community is important to Kayo Energy Reviews. The company is an official GivePower partner, a nonprofit organization that provides solar-powered desalination systems to communities in need. For each solar system that Kayo Energy installs, the company makes a charitable donation of $50 to the GivePower Foundation. Clients can feel good about switching to solar, knowing that they are also helping those in need.
Kayo Energy is located at 1809 W. 4th St., Tempe, AZ, 85281, US. To get a free quote from one of the top solar companies Tempe, contact their team at (855) 464-5296. For more information regarding services offered, visit the company's website.
Media Contact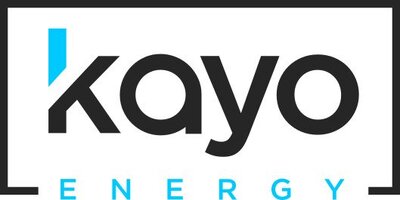 Company Name
Kayo Energy
Contact Name
Aaron Weymann
Phone
(855) 464-5296
Address
1809 W. 4th St.
City
Tempe
State
AZ
Postal Code
85281
Country
United States
Website
https://kayoenergy.com/