Boca Raton, FL – Sexual abuse and other sexual offenses are criminal and punishable by law. Victims of such crimes need the services of experienced and compassionate attorneys to get the justice that they deserve. At Herman Law Firm, P.A., the sexual abuse attorneys offer a safe haven for victims, helping them to put their case together and go after their abusers.
Victims of sexual abuse and related criminal offenses in and around Boca Raton can call on Herman Law Firm, P.A. to get started. The attorneys understand the severity of sexual abuse cases and so offer total confidentiality to clients. Sexual abuse victims will be attended to by attorneys that care about them and equally wish to see that justice is served.
With decades of experience representing victims of sexual abuse, Herman Law Firm, P.A. has gathered the resources and teams necessary to see each case handled to its end. Clients can rest assured that they will enjoy one on one consultation and conversations with their attorney. The team takes pride in communication and will keep clients abreast of the latest information and developments regarding their case.
Jeffrey Herman, the Boca Raton sex abuse lawyer, said, "We represent victims of sexual abuse in civil cases. Our attorneys have extensive experience advocating for survivors of sexual abuse, exploitation, and rape. We are dedicated to helping victims of these horrible crimes heal the wounds of their abuse by empowering them through the legal process. Our team is committed to protecting children by exposing predators and holding those who protect them responsible. Justice, healing, and accountability are not just words to us. They are our guiding principles."
Herman Law Firm, P.A. takes pride in empowering sexual abuse victims. The law firm ensures that victims are given the tools, voice, backing, resources, and assistance needed to fight for what is right and just. The trial attorney understands that the process involved may be complex and overwhelming. However, clients can rest assured that the lawyer will handle all of the important aspects to ensure that the case is carefully planned and presented.
With Herman Law Firm, P.A., clients will get the required backing to go after their abusers, whether they are in clergies, schools, daycares, spas, foster care, or others. Herman Law Firm, P.A. also sues on behalf of clients for campus sexual assault, sues hospitals and residential care facilities, camps, psychiatric treatment facilities, cruise ships, service industry professionals, youth sports league coordinators, and others.
Herman Law Firm, P.A. remains committed to backing clients to ensure that justice prevails. Reach out to the sexual abuse attorney via phone at (305) 931-2200 or visit their website. The attorney's office is located at 1800 N. Military Trail Suite 160, Boca Raton, Florida, 33431.
Media Contact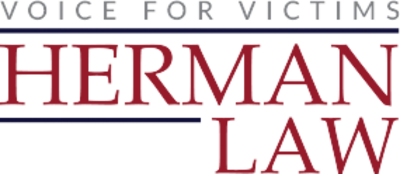 Company Name
Herman Law Firm, P.A.
Contact Name
Jeffrey Herman
Phone
(305) 931-2200
Address
1800 N. Military Trail Suite 160
City
Boca Raton
State
FL
Country
United States
Website
https://www.hermanlaw.com/