Rent-to-own Offers Multiple Benefits for Families in Snellville, GA
Snellville, GA – Rent-to-own is a type of simplified contract that offers families the possibility of buying their own home by considering their monthly rent as part of that agreement. Although homeownership is always a long and complicated process, with many requirements in between, rent-to-own offers applicants the opportunity to own a home easily and with very little chance of not being eligible for that type of contract.
While potential homebuyers may not be eligible for a mortgage due to poor credit history, rent to own provides them with great flexibility to acquire a loan without complications. When it comes to rent-to-own homes in Snellville, GA, and the surrounding areas, Fresh Start Home Sales not only offers the best alternatives in rent-to-own programs but also provides its clients with complete information so that potential buyers can have all the necessary information before making a rent-to-own agreement.

"There are tons of great homes, just sitting vacant! Sellers want to sell, and buyers want to buy… but no banks will help." Said the spokesperson for Fresh Start Home Sales regarding their client-oriented approach. "The company is focused on helping neighborhoods to stabilize about their economy, all around Atlanta, Gwinnett County, Fulton County and Conyers Georgia by matching up properties with the people who will care for them as their own – even those who don't necessarily qualify for a loan from banks. Frustrated by the sheer number of folks who want to buy, but can't qualify for loans from banks."
Fresh Start Home Sale Has Designed a Simplified Process to Apply for Rent-to-own Programs
Rent-to-own agreements can have multiple benefits that traditional home loans will not have, and to make the process even easier, Fresh Start Home Sale has designed a 3-step process that consist of submitting individuals' information through the website, so one of their specialists can find the lease purchase homes option that best suit their client' needs.
Every month Fresh Start Home Sales acquires a variety of houses that offer homeowners the possibility to easily find a favorable solution to sell their homes while bringing buyers the opportunity to obtain a decent home, often completely remodeled, even when they don't qualify for a traditional mortgage. As seen on CNBC & Realty Times, rent-to-home programs offered by this prestigious company have helped many families make their dreams come true.
A Top-Rated Company
Fresh Start Home Sales is considered an authority in its field, which, thanks to its professionalism and transparency, has become the number one choice for those who wish to have their own home through a fair and transparent contract.
Visit Fresh Start Home Sales at 2330 Scenic Hwy S #300, Snellville, GA 30078. If interested in Buying a rent to own home, contact them via phone at 678-337-1165. For more information about their services, or request a free quote, visit their website.
Media Contact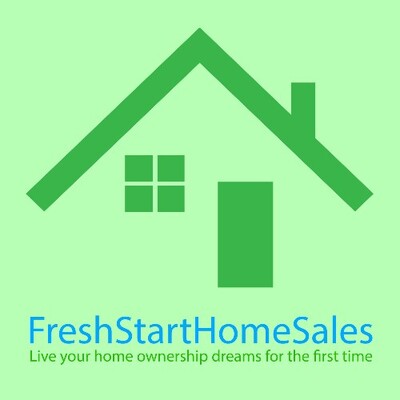 Company Name
Fresh Start Home Sales
Contact Name
SBT Real Estate Solutions
Phone
678-337-1165
Address
2330 Scenic Hwy S #300
City
Snellville
State
GA
Country
United States
Website
https://sites.google.com/view/renttoownhomesgeorgia/buying-a-rent-to-own-home