A Dental Practice Committed to Quality
Tempe, AZ – Do Good Dental has been serving families in Tempe, AZ for many years, bringing professional and innovative dental treatments for all individual's needs. This superior dental office is led by Dr. Chip Webb, a compassionate dentist and Arizona native who focuses on developing the confident smiles of his clients while entrusting their dental requirements to a caring and experienced team that provides the highest quality options in a welcoming and friendly environment.
The representative for Do Good Dental, while describing the quality of the clinic's services, said: "At Do Good Dental, the entire Dental & Orthodontics family is dedicated to making their patients' experience as comfortable, efficient, and effective as possible. The staff is fully focused on offering patients the best options for a healthy smile. so that their patients can smile with confidence."
Whether individuals need preventative treatments, surgical procedures, or any other types of general dentistry services, the Do Good Dental orthodontist specializes in fillings, root canal therapy, dentures, crowns, fillings, root canal therapy, oral cleaning, oral examinations, oral surgery, simple and surgical extractions, etc. All their dental services are handled by specialists who combine their years of professional experience with cutting-edge technology to offer their patients the finest options for all their restorative, preventative or surgical needs.
Innovative Cosmetic Dentistry in Tempe, AZ
For the highly qualified team at Do Good Dental, having a perfect smile is as important as having a healthy smile, that is why Do Good Dental cosmetic dentistry offers an extensive variety of services, including but not limited to teeth whitening, porcelain veneers, smile makeover, tooth restoration or implant, etc. In addition, the office also specializes in orthodontic procedures such as Invisalign, self-ligating braces, and lingual braces. Parents in and around the Tempe, AZ area can rest assured that they can trust their children's dental health to a team with the expertise and knowledge to make their kids feel comfortable and safe during their visits.
While Do Good Dental is not the only dental office in Tempe, AZ and the surrounding area, due to its professionalism and patient-oriented approach, this practice has become number one in its field, with various recognitions from authorities in the industry as well as a 4.9 rating on Google with hundreds of reviews to attest to its excellence.
Their genuine interest in both their patients and their community overall is something that distinguishes this office. Therefore, on top of the quality of their services, for every dental procedure they perform for their patients, they also donate toothbrushes and dental hygiene products to kids who need them.
Contact Do Good Dental
Do Good Dental is located at 2010 E Elliot Rd Suite 105, Tempe, AZ. The dental office is open from Monday through Friday. For immediate assistance, contact the dentists via phone at (480) 561-5660 or visit their website for additional information.
Media Contact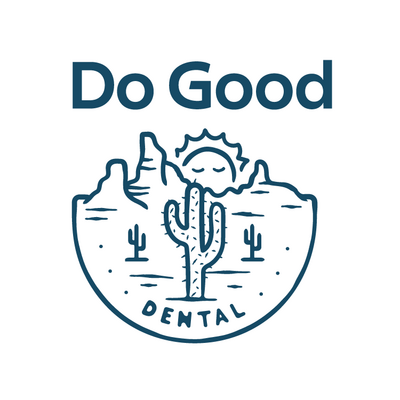 Company Name
Do Good Dental
Contact Name
Mickey Seidenstein, VP of Marketing
Phone
(480) 561-5660
Address
2010 E. Elliot Road, Suite 105
City
Tempe
State
AZ
Country
United States
Website
https://dogooddental.com/