Natural autoantibody (NAA) is an important part of natural immunity, which can maintain the body's stability and prevent autoimmune diseases, and has anti-inflammatory and anti-tumor effects. In recent years, research on NAAs for clinical diagnosis, IVIg therapy, vaccine development, and tumor surveillance has shown their tremendous potential.
A team of scientists specializing in NAA-related research has been assembled by Creative Biolabs, and cutting-edge drug discovery and analysis platforms have been established to enable NAA development as research tools, therapeutic candidates, or diagnostic reagents. Especially, a portfolio of NAA detection services and NAA detection kits has been promoted to expand clients' experimental possibilities.
Updated NAA detection services aim to promote immune disease-related diagnostic marker study, covering Alzheimer's disease, systemic inflammatory response syndrome (SIRS), and ischemia. Clients can find different detection strategies at Creative Biolabs, and the experienced scientist team is also ready to customize the detection projects according to the unique application and purpose.
Western blot: For the detection of specific proteins in a sample of tissue homogenate or extract. A primary antibody recognizes and binds to a specific target protein, and a secondary antibody recognizes and binds to the primary antibody.
Enzyme-linked immunosorbent assay (ELISA): This assay uses the solid-phase enzyme immunoassay (EIA) to detect the presence of a ligand in the liquid sample.
Immunofluorescent staining: This method uses the specificity of antibodies to target fluorescent dyes combined with specific biomolecule targets within a cell, and allows visualization of the distribution of the target molecule through the sample.
Immunosensor: It uses the very specific binding affinity of antibodies for a specific compound or antigen. The tracer can be fluorescent molecules, enzymes, or radioisotopes.
Antigen array: This technology processes large-scale profiling of the specificity of antibody responses against autoantigens, tumor antigens, and microbial antigens.
In addition, Creative Biolabs also provides an extensive array of NAA detection kits, which will highly facilitate the study of disease pathways, the screening for potential drug candidates, and the evaluation of biopharmaceutical production processes. The kits are of high specificity and sensitivity, and can deliver quick and accurate results by sample steps. The updated product page specially designed is easy for clients to quickly find the specific kit by a filter of the target, species reactivity, assay type, and antibody type.
More information can be found at https://www.creative-biolabs.com/natural-autoantibody/.
About Creative Biolabs
With an unrelenting drive in bio-science research and industry, Creative Biolabs has successfully developed a new range of natural autoantibody (NAA) platforms to provide fast and convenient NAA services, covering NAA detection, profiling, affinity measurement, and NAA epitope/paratope mapping. In addition, a portfolio of premade or custom NAA products (such as NAA detection assay kits) is also available.
Media Contact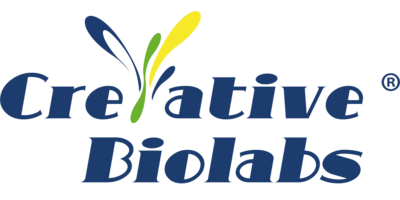 Company Name
Creative Biolabs
Contact Name
Candy Swift
State
New York
Country
United States
Website
https://www.creative-biolabs.com/natural-autoantibody/