Over the past decade, ionic liquids have come to the attention of a wider audience. Meanwhile, related research focused on ionic liquids grows daily. In response to the increasing demand for these chemicals, Alfa Chemistry recently announced the launch of a comprehensive line of ammonium-based ionic liquids for both researchers and manufacturers worldwide.
The ammonium ionic liquid is a compound in which hydrogen atoms in the ammonium ion are substituted by alkyl groups. As one of the major ionic liquids, ammonium-based ionic liquids won widespread interest due to their advanced features such as low vapor pressure, non-flammability, increased heat capacity, and good electrical conductivity. 
"As a matter of fact, ammonium-based ionic liquids reveal possibilities for various exciting applications. For instance, they can be used for separation applications in analytical chemistry. Apart from that, ammonium-based ionic liquids can also be used for solid-phase microextraction, which shows the potential for commercial application. Moreover, ammonium-based ionic liquids are a new generation of green solvents," said one of the senior scientists from Alfa Chemistry. 
The most commonly used ammonium-based ionic liquids include 1-aminopropyl-3-methylimidazolium nitrate, 1-aminopropylimidazolium bis(trifluoromethylsulfonyl)imine, 1-aminopropylimidazolium hexafluorophosphate, 1-aminopropyl-3-methylimidazolium tetrafluoroborate, 1-aminoethyl-3- methylimidazolium bromide, and 1-aminoethyl-3-methylimidazolium tetrafluoroborate.
Currently, hundreds of ammonium-based ionic liquids are easily accessible at Alfa Chemistry to help facilitate relevant research or support industrial manufacturing projects. Below is part of the list:
Hexadecyltrimethylammonium bis(trifluoromethylsulfonyl)imide (CAS 1031250-01-7), Tetramethylammonium hydrogen sulfate (CAS 103812-00-6), Tetrabutylammonium acetate (CAS 10534-59-5), Diethyl(2-methoxyethyl)methylammonium bis(fluorosulfonyl)imide (CAS 1079129-48-8), Tetrabutylammonium chloride (CAS 1112-67-0), Tetrabutyl-ammonium chloride (CAS 1112-67-0), Lauryl trimethyl ammonium bromide (CAS 1119-94-4), Dodecyl trimethyl ammonium chloride (CAS 112-00-5), Octadearyl dimethyl ammonium chloride (CAS 112-03-8), Benzyl(ethyl)dimethylammonium Bis(trifluoromethanesulfonyl)imide (CAS 1186103-43-4), N-ethyl-N-methyl-N-propylammonium perfluorobutanesulfonate (CAS 1186599-90-5), Methyltrioctylammonium trifluoromethanesulfonate (CAS 121107-18-4), Methyltrioctylammonium triflate (CAS 121107-18-4), 2-Hydroxyethyl trimethylammonium hydroxide (CAS 123-41-1), Choline hydroxide solution (CAS 123-41-1), Diethyl(methyl)propylammonium bis(fluorosulfonyl)imide (CAS 1235234-32-8), Ethyl(2-methoxyethyl)dimethylammonium bis(fluorosulfonyl)imide (CAS 1235234-35-1), Tributyl(methyl)ammonium dicyanamide (CAS 1262230-03-4), and more.
Please visit https://ionicliquids.alfa-chemistry.com/products/ammonium-based-ionic-liquids.html to learn more or email them in case of any questions.
About Alfa Chemistry
Ionic liquid has emerged as an intriguing modern material in science and technology. Having observed the great potential of ionic liquids, Alfa Chemistry now provides a full range of affordable, high-quality ionic liquids for scientists, allowing in-depth exploration of the unique and interesting properties of ionic liquids.
Media Contact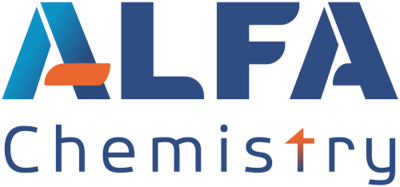 Company Name
Alfa Chemistry
Contact Name
Tylor Keller
Phone
1 516 734 6573
State
New York
Country
United States
Website
https://ionicliquids.alfa-chemistry.com/